English version, cliquez ici pour la version en français.
Nageurs.com is a swimmers' community website that is looking for sponsors to raise funds for charities.
Nageurs.com receives 135 000 unique visitors monthly.
In 2010, nageurs.com participated in a SwimChallenge organized by Aquasphere, a swimming equipment retailer. The objective was to raise money for cancer research. At the conclusion, Nageurs.com was the team that had the most participants, 174 swimmers, who accumulated the most swimming time.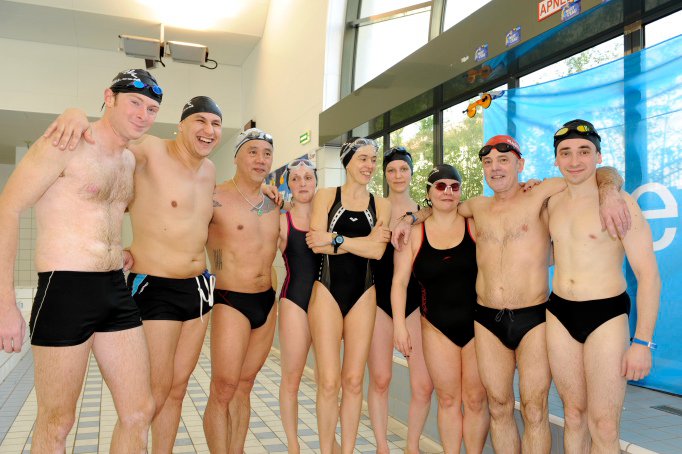 More recently, we took part in the Water Challenge organized by Unicef where each participant had to mobilize friends and relatives to raise funds to help children of impoverished Togo to have access to drinking water.
Nageurs.com team was composed of nine swimmers who collected more than 1 500€.
The members of nageurs.com must really like swimming because last year they swam more than 50 000km in all strokes!
We wish to channel our swimming passion for charities by organizing a new swimming challenge to raise funds.
We therefore need one or several sponsors to help us organize this event. We will discuss with the sponsors the logistics, the responsibility of each party and the charities that will benefit the donations.
We invite you to communicate with the webmaster of nageurs.com, Christophe, please follow this link to contact him.
P.S.: Thanks Saigonnais for the translation!